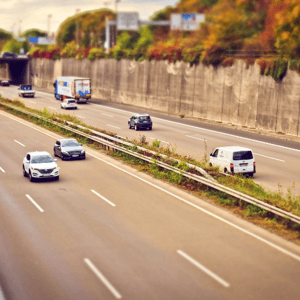 Bill SB1117 Stuck in Committee
In reaction to the Supreme Court of Virginia's 2017 decision in Manu v. GEICO Cas. Co., 293 Va. 371 (2017), a bill was introduced to the General Assembly in 2018, seeking to impose bad faith on UM/UIM insurance carriers. In 2018, the proposed legislation died in a Senate committee. In 2019, another substantively identical UM/UIM bad faith bill was proposed, SB1117. Perhaps as a sign of gained traction, SB1117 made it out of the Senate and went to the House for review and consideration. It was referred to the House Commerce and Labor Committee. At this committee's February 14 meeting, SB1117 was passed by indefinitely. It appears, therefore, SB1117 will not pass this session.
Bill SB 1293 Goes to Governor for Signing
On a somewhat related note, the same House Commerce and Labor Committee took up SB1293. This bill clarifies the 2015 amendment to Virginia Code §38.2-2206, which allowed liability carriers to tender their limits and shift the duty to defend its insured to the UM/UIM carrier. On February 12, the House Commerce and Labor Committee voted in favor of passage. On February 13, the House voted for passage, 98-0. On February 20, 2019, the bill was communicated to the Governor, who now has a March 25, 2019 deadline to act.
This bill solves several problems with the 2015 iteration of §38.2-2206. First, in Section K, it states that if a release explicitly indicates it is being executed pursuant to §38.2-2206, any release language inconsistent with the code section is void. This code update should encourage attorneys for the plaintiffs to sign a properly worded release. Second, SB1293 clarifies the nature of the relationship between the tortfeasor and the UIM carrier and the UIM carrier's counsel. There is no attorney-client relationship unless all three entities agree such a relationship exists. That is helpful to counsel for the UIM carrier, as there were concerns about what could or could not be shared with the tortfeasor because there was no attorney-client privilege protection. Third, at the end of Section L, SB1293 clarifies the certified mailing option, stating that if the release is sent to the tortfeasor via certified mail return receipt requested, such mailing is deemed to have satisfied the signature requirements of Subsection L.
McCandlish Holton attorneys are well-versed on the current Va. Code §38.2-2206. Please contact, directors Jim Snyder or Lex Dunn, for more information.
See the history of bill SB1293.
Jim Snyder, Director. Havin

g tried more than two dozen jury trials to verdict, Jim's passion is the courtroom. In addition to defending automobile claims, Jim also defends premises owners against slip/trip and fall claims. Jim's prior experience includes the representation of chemical manufacturers against toxic tort and product liability claims. When not preparing a case for trial, Jim also drafts coverage opinions for insurers.

Lawrence ("Lex") A. Dunn, Director. Lex has represented parties in a wide range of civil litigation matters including products liability; life, health, and disability matters; construction matters; trucking claims, insurance agent-broker liability, premise and retail liability, community association liability, and other professional liability matters. His experience also includes providing insurance coverage opinions, mediation, binding arbitration and inter-company insurance procedures. Lex has extensive jury trial experience in both Virginia state courts and federal courts.