By: Eva C. Roffis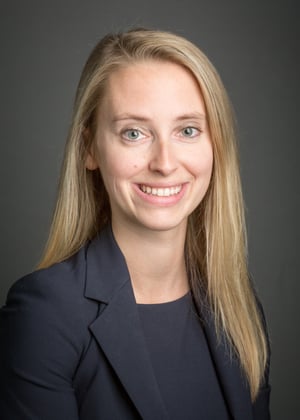 Social media has grown exponentially in the last several years. People are documenting everything on social media platforms - their vacations, hobbies, and sometimes even information about their medical condition. As such, social media has become a valuable tool when investigating workers' compensation claims. Social media can highlight the extent and relatedness of a claimant's alleged injury and any alleged disability. For example, a photo posted about a hiking trip when the claimant is out of work and non-weightbearing for an ankle injury calls into question the extent of the claimant's work injury and resulting disability.
The interplay between social media and medical treatment is illustrated in Holmes v. Chesterfield Co. Pub. Sch., JCN No. VA00001191063, 2017 VA Wrk. Comp. LEXIS 475 (Sept. 6, 2017). In Holmes, the parties stipulated to a compensable work injury and the following body parts/conditions were accepted: concussion, post-concussion syndrome, contusion to scalp, headaches, and a closed head injury. The claimant requested temporary total disability benefits from the day after the accident and continuing. The Commission found that the claimant failed to prove disability related to her work accident. It was noted that the claimant did not return to work following her compensable work injury; however, she did continue to write for Yelp, a website that uses user reviews and recommendations for restaurants, stores, and other venues. The Commission noted that this involved visiting various businesses and taking mental notes in order to create a rating and review. The Commission also looked to the medical opinion of a neuropsychologist, who reviewed the claimant's social media documents, which found that the claimant's alleged symptoms were inconsistent with the degree of her head injury. Ultimately, after weighing the medical evidence, claimant's testimony, and the claimant's post-accident activities, the Commission found that the claimant failed to prove disability causally related to the work accident. While the claimant's social media presence was not the ultimate deciding factor in determining that the claimant was not entitled to wage loss benefits, it did play a pivotal role in the decision.
Similarly, in Runser v. Duffield Hauling Inc., JCN No. VA00000780387, 2014 VA Wrk. Comp. LEXIS 778 (June 9, 2014), the claimant was not awarded lifetime medical benefits for a traumatic brain injury and continuing disability due to the Deputy Commissioner and independent medical examination physician's review of the claimant's wife's Facebook posts. The Facebook posts admitted into evidence demonstrated that the claimant had attended a concert which lasted approximately four hours. This showcased the claimant's ability to engage in social activities for an extended period of time. The Deputy Commissioner considered the Facebook posts in determining that the claimant was not entitled to indemnity benefits after a certain date. The independent medical examination physician relied on the Facebook posts to conclude that any neurological effects of a head injury had resolved, and the claimant was not disabled due to any head injury. The physician specifically noted in his record that he had reviewed the claimant's wife's Facebook post, in which the claimant had attended a country music concert and looked "quite comfortable and attentive." The claimant contended that he was having issues related to his vision, balance, and gait. The physician noted that the claimant's physical capabilities several weeks prior to his examination, including attending the country concert, indicated normal alertness, gait, balance, coordination, vision, and tolerance of light and noise.
When conducting a social media investigation as an insurance adjuster or claim administrator, be aware that there are a plethora of social media websites, other than Facebook, Instagram, and Twitter. As noted above, Yelp and other similar websites can provide insight into the claimant's daily activities. Also, be aware that social media postings can be provided to the claimant's physicians for review. This may shape the way the physician is viewing the claimant's medical treatment. Additionally, if you do happen to find a post or picture that you believe would be beneficial in your claim, make sure to save or print the content including date and time of the posting, as privacy settings allow many accounts to subsequently be made private. Saved postings and photos may be useful during the litigation process. It should also be noted that a claimant may appear in a posting or photo from a family member or close friend's account, as seen in Runser. So, be sure to expand any search to include these individuals.
Social media can be an influential factor in many claims, but it is also necessary to be mindful of several factors before beginning a social media search. While someone's social media content may be discoverable, do not expect websites to willingly comply with information requests. It is also important to be mindful of what the employer and/or employees are posting on social media websites, especially when the claimant is a friend/contact. Also, be aware that you may not misrepresent your identity. For example, you may not create a fake account to "friend" a claimant to gain access to non-public information.
Misuse of social media can result in disciplinary actions by courts. For example, in Allied Concrete Co. v. Lester, 285 Va. 295, 736 S.E. 2d (2013), a husband filed suit against the defendant for personal injuries and wrongful death from an accident that resulted in his wife's death. The husband was awarded over $6 million by a jury. However, after the trial judge learned of misconduct by the husband and his attorney, they were ordered to pay back a large sum to the defendant. The husband's attorney had advised the husband to clean up his Facebook page prior to trial. The husband deleted sixteen photos, including one that was posted after the accident where he was seen holding a beer can and wearing a t-shirt that read, "I (heart) hot moms." However, the defendants were able to recover the photos through the use of an expert. The husband's attorney also agreed to a five-year suspension of his license to practice law.
When investigating a claim, keep in mind that a claimant's social media presence can be a powerful tool used to strengthen the employer and carrier's defenses. For additional assistance with this topic or on any other matter, please contact any of our workers' compensation attorneys.