By: Esther King, Esq.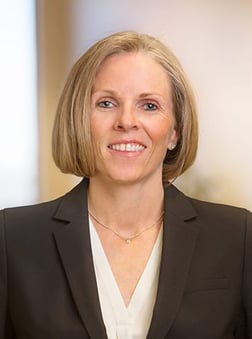 The beginning of any new claim can be difficult. There are often more questions than answers, and you want to ensure that the claimant is provided with prompt care by an appropriate provider.
Virginia Code §65.2-603(A)(1) provides: "as long as necessary after an accident, the employer shall furnish or cause to be furnished, free of charge to the injured employee, a physician chosen by the injured employee from a panel of at least three physicians selected by the employer."
It has been common practice for employers and carriers to provide injured employees with a panel of three or more urgent care facilities. However, the Court of Appeals held in Goodyear Tire & Rubber Co. v. Pierce that a clinic is not a physician as envisioned by the statute and does not satisfy the requirement to provide the name of a physician. Goodyear Tire & Rubber Co. v. Pierce, 9 Va. App. 120, 129-30, 384 S.E.2d 333, 339 (1989). Further, the Court of Appeals has held that listing a clinic rather than a physician was not sufficient, noting that by making an appointment with a clinic, the Claimant would have no assurance as to whom his physician would be until he arrived at the clinic. Turner Gilbane JV v. Guzman, 59 Va. App. 128, 717 S.E.2d 433, (2011). The plain language of the statute requires that the injured worker shall be given a list of at least three physicians to choose from.
In Guzman, the Court held that the panel offered to the Claimant was defective because he was only given physicians at two practices to choose from rather than three, as required by the Act. The panel consisted of one named general physician, a medical center, a medical clinic, and three orthopedic surgeons from one orthopedic practice. Though the panel named four physicians, three of them were listed at the same practice. The employer in Guzman argued that most modern medical practices consist of clinics and groups of physicians and designating medical groups or clinics served the best interests of injured workers. The Court disagreed, leaving the requirement to provide at least three physicians from different practices intact. The medical clinics did not satisfy the statutory requirement, as no specific physicians were listed. Therefore, the panel was deemed defective. The Commission held that that in order for the claimant to be given a meaningful choice, the listed panel physicians cannot share a community of interest in a joint practice and must be from different practices. Nunez v. Comfort Inn-Tysons/Manor Care, Inc., VWC No. 179-18-89 (February 14, 1997) citing Burns v. Badische Corporation, 61 OIC 87 (1982).
Physicians associated with urgent care clinics often change. So, what can an employer/insurer do in order to ensure that the panel is valid? Unless and until the statutory language is amended, the best practice is to list by name all of the physicians associated with at least three different clinic practices. We further recommend a catch-all clause that the claimant may choose to treat with any other physician on duty at chosen clinic, even if that physician is not listed on the panel. We recommend updating the physician list for each panel facility on a quarterly basis in order to maximize accuracy and to minimize potential challenge to the panel.
We recognize that it will certainly present a challenge to keep panels up-to-date. There has been an increasing trend in claimants asserting that panels are defective on the basis that specific physicians are not listed. To that end, the defense bar is actively attempting to modify the language of the Act to ensure fairness to employers/carriers that are making good faith efforts to comply with the law and to ensure that employees are given prompt treatment. However, until the law is changed, we recommend that you review your panels regularly to ensure that they not only list medical providers, but also accurately list the names of physicians at each facility.