View Homeland Security Bulletin
Fraud Alert: Office of the Citizenship and Immigration Services Ombudsman Telephone Numbers Used in Scam to Obtain Personally Identifiable Information

The Office of the Citizenship and Immigration Services Ombudsman (Ombudsman) would like to warn its stakeholders of reports that certain Department of Homeland Security (DHS) telephone numbers, including the Ombudsman's main telephone number, have been used recently as part of a telephone spoofing scam targeting individuals throughout the country. Spoofing is the deliberate falsifying of information transmitted to a caller ID display to disguise an identity.
The Ombudsman's Office numbers (202-357-8100 and 1-855-882-8100) appear to have been compromised. The scammers use various tactics, such as the threat of identity theft, to elicit sensitive information. Very little is known at this time, but please be aware that we – indeed any government office – would never ask for sensitive information over the telephone, such as Social Security numbers or credit card information.
Please note that it continues to be safe to make calls to the Ombudsman's Office using our telephone numbers and email posted to our website.
Anyone who believes they may have been a victim of this telephone spoofing scam is urged to call the DHS OIG Hotline (1-800-323-8603) or file a complaint online via the DHS OIG website www.oig.dhs.gov. You may also contact the Federal Trade Commission to file a complaint and/or report identity theft.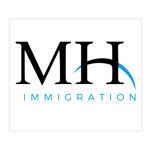 Contact the McCandlish Holton Immigration Group.