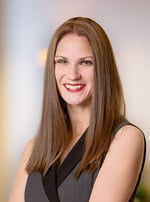 MEDIA QUOTES
Immigration attorney Jennifer Minear is quoted in the February 7, 2021 Financial Times article titled ''Joe Biden's Immigration Orders Leave Skilled Workers Guessing,'' authored by Aime Williams, highlighting the continued uncertainty for H-1B holders despite a change in presidential administration that has already made some decisive steps to change course on the Trump administration's policy towards asylum seekers and refugees, and to remove limits on visas.
While the ban on new issuances of green cards and on visas frequently used by multinational companies is scheduled to expire in March, some immigration attorneys have inferred that by not rescinding them immediately, the Biden administration is signaling sympathy for the belief that hiring specialized workers from overseas results in loss of job opportunity for American workers.
Historically, the Democratic Party has favored policies seen as protecting domestic workers and some immigration attorneys worry about the Biden administration's stance on these limitations.
Meanwhile, a Trump administration rule requiring higher minimum wages for foreign workers employed on H-1B visas are still scheduled to take effect.
"There is a view within the Biden camp that US workers need protection from H-1B workers in terms of wages, or that somehow H-1B workers are undercutting the wages of US workers" said Jennifer Minear, an immigration lawyer at McCandlish Holton. "It's clear that the administration is in favour of legal immigration and wants to be supportive of it," Minear said. "But there's been some signalling from the administration that it intends to tighten and make more difficult some of the prevailing wage requirements for H-1B workers . . . so it's not all going to be birthday cake for immigrants."
Another Trump administration rule removes visa allocation by lottery in favor of a system that ranks priority by wage levels was delayed by the Biden administration. It is unclear whether the delay is based on agency capability or by policy prerogatives.
"A lot of the tone of executive orders already issued is basically — 'let's not be racist any more'", said Minear. "They send a signal from the administration to the public and to career employees in the federal government that there's a new sheriff in town."
Follow Jennifer and her advocacy through AILA on twitter: https://twitter.com/JenniferMinear.