The New Elephant in the Room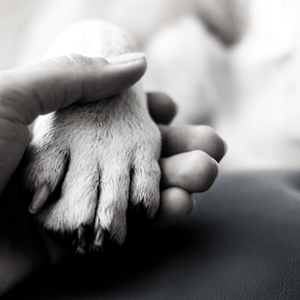 The recent public discourse (and comedy) surrounding odd uses of animals for emotional support including squirrels and alligators, makes it easy to lose sight of the fact that many people suffering from diagnosed emotional or mental disabilities rely daily on animals of all types for emotional support. Registrations of emotional support animals have risen exponentially over the past decade, which has resulted in a need for many, including employers, to confront those who claim to need animals for support. Employers in Virginia may have legal justification for excluding disruptive animals from the workplace, but they should be aware of the potential compliance pitfalls under the Americans with Disabilities Act (ADA) before making quick decisions about animals brought by employees.
Employee's Use of Emotional Support Animals and Compliance with the ADA
Under the ADA, it is unlawful to discriminate against a person in employment on the basis of the employee's actual, documented, or perceived disability. This bar on disability discrimination extends to hiring, firing, promotion, pay, harassment, and other significant employment decisions. While the ADA's main purpose is to protect the rights of the disabled in the workplace, the law is conscious of the needs of employers to maintain safe and effective workplaces. The ADA requires an employer to make reasonable accommodations for an employee's disability, unless such accommodations would present an undue hardship to the employer.
When presented with an employee who wants to bring an emotional support animal into the workplace, the employer must make a determination as to whether permitting the animal on the premises is a reasonable accommodation for the employee's disability or if the animal's presence will constitute an undue hardship. The ADA defines an undue hardship as an accommodation requiring significant difficulty or expense when considered in light of factors such as an employer's size, financial resources, and the nature and structure of its operation. In many jobs, permitting emotional support animals on the premises could constitute an undue hardship where the animal's presence creates a danger to employees or disrupts the workplace. Employers should also consider creative solutions to the problem of emotional support animals such as requiring the animal to be limited to certain portions of the workplace or requiring the animal to undergo certain training. In other cases, if an animal is not being disruptive, it may be best to let sleeping dogs lie.
Additional information about the ADA can be found on the EEOC's website.
A Discussion of Maubach v. Fairfax, Case No. 1:17-cv-921, 2018 U.S. Dist. Lexis 73815 (E.D. Va. April 30, 2018)
In the recent case of Maubach v. Fairfax , an employee who worked as an emergency dispatcher sued her employer when she was told that she could not bring her dog to work for emotional support. The employee claimed that her job as an emergency dispatcher was emotionally stressful and she required the presence of her dog to stay calm. Ultimately, after the employee underwent an independent psychological evaluation, the employee was let go.
The employee claimed that her termination resulted from the fact that she was not permitted a reasonable accommodation under the ADA. She argued in federal court in the Eastern District of Virginia that it was reasonable for her to bring her dog to work for comfort. The employer argued that permitting the employee to bring her dog to work constituted an undue hardship in the workplace because several other employees had claimed that the employee's dog had caused them to suffer allergic reactions. Further, the employer argued that it had attempted to accommodate the employee by moving her to a less stressful shift and permitting her to bring a non-allergenic pet to the workplace. Ultimately, the court granted summary judgment for the employer.
Service Animals Distinguished from Emotional Support Animals
Employers should remain mindful of the fact that emotional support animals are legally distinguishable from trained "service dogs." Under Virginia Code § 51.5-44, totally or partially blind individuals are legally entitled to the presence of a dog in a harness trained as a guide dog. Service dogs undergo special training as guide dogs for the blind, and generally do not present the same workplace complications as emotional support animals. Given this distinction, employers should always determine whether an animal in the workplace is working as a trained service dog before approaching an employee about issues the presence of a dog may cause in the workplace.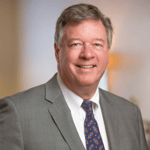 Mike Glastone has broad litigation experience including matters involving personal injury and property damage, insurance and coverage, commercial matters, employment law, trucking, professional liability, product liability, immigration/removal, and worksite enforcement. He has successfully defended design professionals in construction defect matters. His product liability experience includes a focus on industrial machinery, warnings and labels, product development and introduction, and associated commercial issues. He obtained the first post-Kumho Tire exclusion of an Accident Reconstruction Expert in a trucking matter. Mike has successfully defended and asserted trade secret claims in State and Federal Courts.