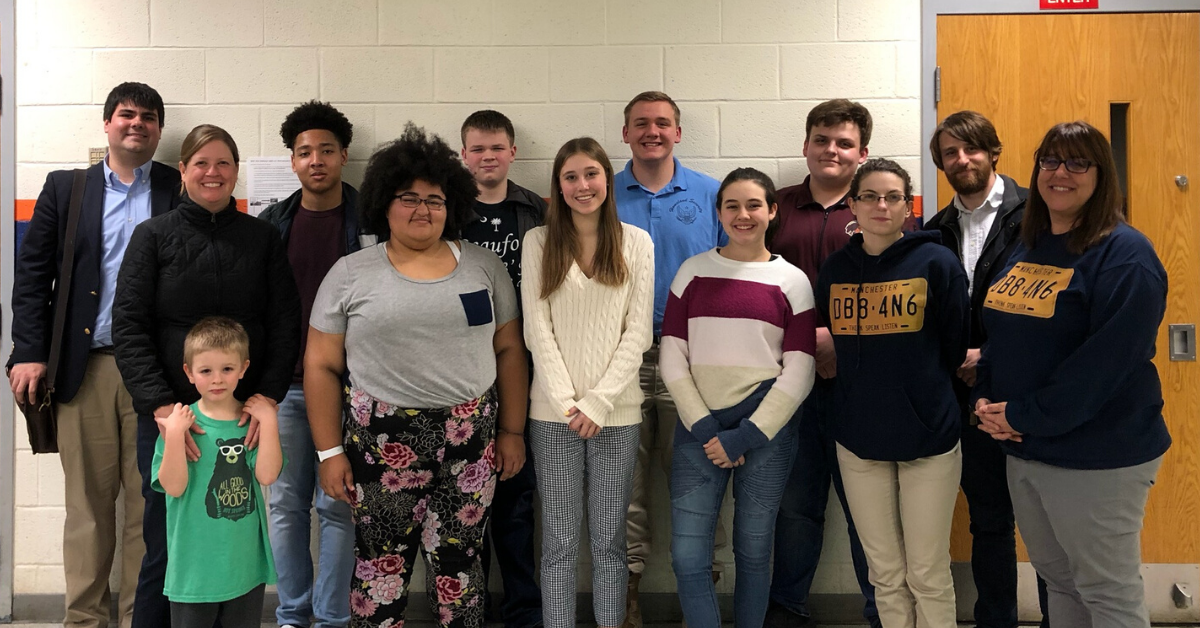 Jonathan Gonzalez (top left) was once in their shoes. Since his career on his high school's debate team, Jonathan has continued his involvement and support for high school debaters through college, law school, and now during his legal career in civil litigation. Yesterday, Jonathan shared his knowledge and support by coaching the Manchester High School Debate Team in Chesterfield County. Later this month, Jonathan will travel to Philadelphia to coach 5 debate teams from Washington D.C. competing in a tournament.
Manchester High School's debate team is one of many teams receiving 2019-2020 grants from the Richmond Forum's Richmond Speak & Debate Initiative. See all the area teams being sponsored.
Jonathan routinely judges debates for the Washington D.C. Urban Debate League, a non-profit organization focused on providing an organizational structure for the formation of debate teams at inner-city Washington D.C. area schools, thus, continuing his extensive history with high school and undergraduate level policy debate communities.
Contact Jonathan with inquiries about these programs or to show interest in judging or coaching: jgonzalez@lawmh.com.