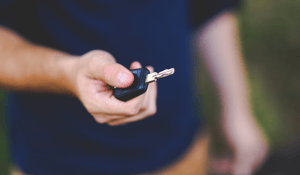 By: Megan Watson
Earlier this year we saw an influx of negligent entrustment cases. In each case, the plaintiff's allegations typically went like this:
(1) Jane gave John permission to drive her car;
(2) Jane knew John was a reckless driver because (pick one):
John didn't have a driver's license...
John had a habit of daydreaming…
John had caused an accident before…
John had five speeding tickets in ten years…
(3) John caused an accident while driving Jane's car;
(4) Plaintiff is injured as a result of John causing the accident; Therefore,
(5) Jane is liable for lending John her car
In each case, the plaintiff claimed primary negligence on the part of John and negligent entrustment on the part of Jane.
After all, Jane acted unreasonably in lending her car to a reckless driver, and should be held responsible. Right?
The law in Virginia governing negligent entrustment claims is well settled, and a plaintiff has a high bar to meet when attempting to plead negligent entrustment. In motor vehicle accident cases, "the correct test of liability is whether the owner knew, or had reasonable cause to know, that he was entrusting his car to an unfit driving likely to cause injury to others." This is exclusively the plaintiff's burden. The plaintiff must also prove that the negligent entrustment of the vehicle to the driver was a proximate cause of the accident. Meaning, there must be a causal connection between the entrustee's "unfitness" and the resulting accident.
Importantly, the Supreme Court of Virginia has permitted a plaintiff injured in an automobile accident to recover under a theory of negligent entrustment only in limited instances. These instances have included: an owner's entrustment of his vehicle to a driver who was disqualified from obtaining a license due to a congenital eye defect; a father entrusting his vehicle to his son, whose license had been revoked due to alcohol abuse; and the entrustment of a vehicle with a known defective headlight. The case law is clear: bare allegations of John's recklessness and incompetence as a driver cannot support the plaintiff's negligent entrustment claim against Jane.
Further, the plaintiff's claim will not survive where there is no causal connection between the entrustee's unfitness and the underlying accident. Imagine the following scenario: John's driver's license is expired. Jane, who knows John doesn't have a valid license, lends John her car. John rear-ends the plaintiff in stop-and-go traffic while driving Jane's car. In her Complaint, the plaintiff alleges John failed to pay full time attention to his driving duties, failed to keep a proper lookout, and failed to keep his vehicle under control. However, these allegations are not part and parcel to driving without a valid license. Properly licensed driver's frequently fail to pay full time attention to their driving duties, fail to keep a proper lookout, and fail to keep their vehicles under control. After all, in primary liability claims, where there is no evidence of a causal relationship between a violation of a driver's licensing statute and an accident, the fact of the violation is usually irrelevant to the determination of who is at fault in the accident.
A demurrer is the proper mechanism to dispense with negligent entrustment claims in the early stages of litigation. As we've seen, whether Jane knew or had reason to know John was an unfit driver likely to cause injury to others is a high bar that isn't satisfied by merely saying "John was a bad driver." And critically, the plaintiff has the burden to show a causal connection between John's unfitness and the accident.

Megan N. Watson is an associate in the Litigation practice group. Megan joins McCandlish Holton from the Office of the Attorney General of Virginia where she interned as a fellow on the Medicaid Fraud Control Unit and the General Trial Unit. While earning her law degree from the Marshall-Wythe School of Law at the College of William and Mary, Megan held internships at the William & Mary Elder and Disability Law Clinic and the Legal Aid Society of Eastern Virginia.