Virginia Alcoholic Beverage Control v. Blot, Record No. 1395-21-2 (Va. App. Sept. 6, 2022).
The claimant tripped over a rug and injured his knee sustaining a compensable injury by accident. Later, the claimant stopped working after receiving a note from his cardiologist taking him out of work due to COVID. The claimant admitted his decision to stop working was not due to his knee injury.
During the claimant's absence from work, the employer replaced him. Approximately one year later, the claimant returned to light duty work. His treating physician gave him "light duty" restrictions but did not specify what those restrictions where, nor did the doctor restrict the number of hours the claimant could work.
The employer had updated their systems in the claimant's absence, so when he returned to work he needed to be retrained. While he was on light duty, he worked reduced hours due to scheduling issues and his need to be retrained. He began marketing his residual capacity but did not find a job.
The Commission Awards Temporary Partial Disability Benefits
The Commission awarded temporary partial disability benefits to the claimant, finding that his marketing was sufficient and that his inability to work additional hours was causally related to his work accident.
The Court of Appeals Reverses
The Court of Appeals reversed the Commission's award of temporary partial disability benefits. The Court of Appeals noted the well-established principal that temporary partial disability benefits can be awarded only after a claimant shows that their wage loss is causally related to their partial disability.
The Court further noted that loss of employment should not be deemed due to disability if a worker without the disability would lose employment or have reduced earnings under the same economic conditions. Here, although the claimant worked fewer hours per week on light duty, the claimant testified that his reduced hours were due to scheduling issues and his need to be retrained, not his knee injury.
The Court of Appeals found that the claimant would have suffered the same loss of earnings regardless of his partial disability. Accordingly, the Commission's award of temporary partial disability benefits was reversed.
---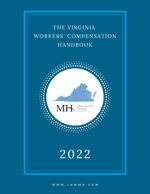 *If you have not received the 2022 editions of the Virginia Workers' Compensation Adjuster's Handbook and Noteworthy Cases, please request free copies via email.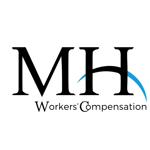 Workers' Compensation Practice Group at McCandlish Holton defends workers' compensation claims in all areas of Virginia from initial investigation to the trial and appellate levels of litigation.
Our experienced team provides innovative legal strategies tailored to the needs of your claims. We carefully balance aggressive advocacy with skilled diplomacy to successfully resolve claims. Contact Us.