SPECIAL EDITION | Coronavirus & Comp Updates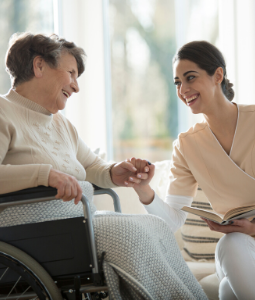 Compensability and Burden of Proof
A nursing home employee or in-home health care professionals can prove a compensable coronavirus claim, by showing that their coronavirus diagnosis:
1. arose out of and in the course of the employment;
2. did not come from causes outside of work; and,
3. that coronavirus is an infectious or contagious disease contracted in the course of employment in a nursing home or in the direct delivery of healthcare.
The second and third elements will likely be the most difficult to prove.
Nursing Homes are at the Highest Risk of Being Affected
However, as COVID-19 spreads in the United States, confirmed cases in nursing homes and long-term care facilities have continued to rise. The Centers for Disease Control and Prevention ("CDC") has indicated that nursing homes are at the highest risk of being affected, due to the congregate nature and demographics of the residents served[1] With residents being a high-risk group, the health care professionals and other employees working in the nursing homes could potentially also be considered to have a higher risk of contracting the virus.
To slow the progression of the virus in these facilities, the CDC has recommended that nursing homes "move to restrict all visitors and unnecessary [health care professionals] from the facility; cancel group activities and communal dining; and implement active screening of residents and health care professionals for fever and respiratory symptoms." [2] (emphasis added).
Investigative Focus
When analyzing these cases, it is important to ask...
Have there been any confirmed diagnoses of coronavirus among patients or other employees?
Has the claimant had any contact with the diagnosed person(s)? If so: When? (It will need to be determined whether that person was contagious during the time of contact with the claimant).
Did the employer provide any PPE?
Did the claimant regularly utilize any PPE, regardless of whether this was personally-owned or provided by the employer?
Did the claimant exhibit any symptoms consistent with coronavirus or receive a positive test result or diagnosis from a physician?
Did the claimant have any contact with any other individuals outside of work who have been diagnosed with coronavirus or, who have had symptoms consistent with coronavirus?
Given the nature of this illness, and so other potential sources of infection can be properly assessed, it is also recommended that you ask:
Who else lives in the claimant's home?
Are they employed or not?
In what capacity are they employed?



The 3 Levels of COVID-19 Exposure Risk for Healthcare Professionals According to the CDC
Potential Precedent from Another Case Addressing Tuberculosis
The Kane-Ashworth case serves as a guide for how coronavirus claims from nursing home employees and in-home care providers may be treated because TB spreads through respiratory droplets, like coronavirus does.
In Kane-Ashworth, the claimant, a registered nurse, treated patients at adult nursing homes for the employer. She filed a claim for tuberculosis ("TB") . The claimant had "very close physical contact with the patients," including shaking hands and hugging. She provided some treatment for at least two patients with TB.
The Deputy Commissioner denied benefits. The Commission affirmed, finding that no physician had pinpointed a primary source of the tuberculosis to a reasonable degree of medical certainty.
The Commission also found that "the mere fact that the claimant's work involved potential contact – either direct or indirect – with potentially infectious TB patients does not meet the standard of clear and convincing evidence."
Kane-Ashworth v. Medshares of Central VA, VWC File No. 185-78-22 (July 17, 2000)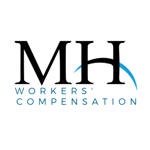 Workers' Compensation Practice Group at McCandlish Holton defends workers' compensation claims in all areas of Virginia from initial investigation to the trial and appellate levels of litigation.
We carefully balance aggressive advocacy with skilled diplomacy to successfully resolve claims. Contact Us.