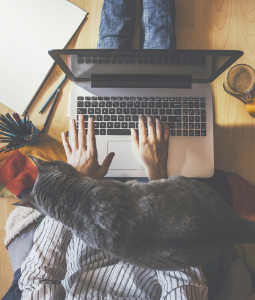 SPECIAL EDITION | Coronavirus & Comp Updates

The effects of the coronavirus pandemic have caused many changes in how we work in Virginia. Office workers and teachers are some of the many types of employees who have transitioned to working remotely because of Governor Northam's Executive Orders closing schools and encouraging telework. With a large part of the workforce working remotely and/or from home, there are several issues for employers and carriers to consider.
Workers' Compensation Concerns
Arising Out Of
Added risks in the employee's home workspace are likely to be "conditions of the work place" meeting the arising out of element of a workers' compensation claim.
Three Case Examples:
1) Miller v. Walsworth Publ'g Co., Inc., VWC File No. 214-44-83 (Aug. 10, 2004)
The claimant, who worked from home, slipped on ice in her driveway. She was leaving her home office, on the way to get into her car to drive to a client meeting when she slipped. The ice was found to be a condition of the work place and her accident was compensable.
2) Davis v. Lobello & Assoc ., VWC File No. 132-29-76 (Dec. 13, 1988)
The claimant worked from home as a draftsman. The claimant was at his home, standing in front of a tilted drafting table. He put an eraser at the top of the table which started to roll down the titled surface. The claimant quickly twisted to the right to catch the eraser and injured himself. In finding the claim compensable, the Commission stated that his employment environment definitely contributed to the occurrence of his accident.
3) Baker v. B&H Constr. Inc ., VWC File No. 216-56-07 (Apr. 18, 2005)
The claimant was the president and sole stockholder of the business. He operated his workplace out of a garage at his home. He was sitting in a chair on wheels which he pushed back from his desk and it flipped over, injuring him. He believed that the chair's rollers got stuck on a carpet a few inches behind his desk. The Commission found this accident arose out of the employment because the danger of the chair's wheels getting entangled in the rug behind his desk was a "unique hazard of the claimant's employment."
In the Course of
Determining whether the accident occurred while the employee was "in the course of" the employment may also be difficult because work and personal activities blend together more in a telework environment.
In Miller , the Commission said that the claimant can show the injury occurred in the course of employment "by proving continuity of time, space and circumstances between the work and the injury." The Commission explained that there must be a showing of an "unbroken course beginning with the work and ending with the injury" so that the beginning and end are connected parts of a single incident.
In Miller , the Commission found that the claimant proved continuity of time, space and circumstances between her work and the injury, because she went straight from her home office, where she was working, to her car to travel to a client's facility where she would be working, and did not describe any intervening non-work activities.
Practical Considerations
The employer has little control over employees' remote workspaces, making it difficult to mitigate risks there.
Accidents that occur in employees' homes are not likely to be witnessed by other employees, so they may be more difficult to investigate.
However, employers can create remote work policies outlining the requirements for a safe work space and require employees to adhere to those policies. Such policies may be problematic to enforce, and it is often difficult to predict the various safety problems that may be present in each employee's home.
It is never a bad idea to remind remote workers of the need to create a working environment that is safe and as free from known hazards as possible.
(See employment law concerns in the next section).
Employment Law ConcernS
Notices
Employers must provide their employees with federal, state, and local notices regarding rights and responsibilities under certain employment laws, including the recent Families First Coronavirus Response Act poster.
For remote workers, employers may satisfy these requirements by distributing hard copies or electronic versions of the required notices.
If providing electronic copies, use a system that the company customarily uses for notifying employees about the terms and conditions of employment.
Additionally, notices should be displayed at any office location to which remote employees report.
Note: Some notices must be furnished in a certain size or in additional languages, so make sure that these conditions are met for remote workers as well.
Recordkeeping
Employers are required to complete and retain certain employee records, including records related to hiring, pay, certain leaves of absence, and health and safety. These requirements apply to all employees, including remote workers.
For example, the Occupational Safety and Health Administration (OSHA) regulations require many employers to keep records of work-related injuries and illnesses.
Covered employers are responsible for keeping these records for remote workers as well and should require remote workers to report all work-related injuries and illnesses promptly to the company.
Timekeeping
Employers must keep accurate and complete records of time worked in order to be compliant with the Fair Labor Standards Act and many state wage and hour laws.
Because of this, employers should implement a process for recording work hours of all employees, including remote workers. To do so, many employers have moved to electronic timekeeping systems that workers can access via a computer or mobile device.
Employers should also consider policies and controls that require employees to record all hours worked and expressly prohibit off-the-clock work.
Safety
Generally, OSHA does not expect employers to inspect employees' home offices. This policy applies to employees performing standard office work (filing, keyboarding, computer research, email) at home.
However, the agency has conducted inspections and held employers responsible for other types of work, such as home-based manufacturing; assembly of electronics; and handling chemicals. In situations like these, employers are responsible for safety and health hazards caused by materials, equipment, or work processes that the employer provides or requires use of in an employee's home.
Even if employers are not subject to these requirements, it is a best practice to promote safety among home-based workers.
Reasonable Accommodations
The Americans with Disabilities Act (ADA) requires employers to provide reasonable accommodations for applicants and employees with disabilities.
This requirement also applies to remote workers. Employers may need to make adjustments to equipment or how work is done for employees who work remotely.
For specific information about COVID-19 and employer concerns regarding a remote workplaces, contact Sam Otero.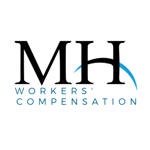 Workers' Compensation Practice Group at McCandlish Holton defends workers' compensation claims in all areas of Virginia from initial investigation to the trial and appellate levels of litigation.
We carefully balance aggressive advocacy with skilled diplomacy to successfully resolve claims. Contact Us.