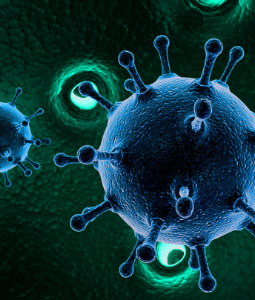 SPECIAL EDITION | Coronavirus & Comp Updates

Read the full 4-part Workers' Comp and COVID-19 Update.
Under the Virginia Workers' Compensation Act, COVID-19 ("coronavirus") will likely be treated as a "disease." In Virginia, a disease may be compensable under the Act if it is an occupational disease or an ordinary disease of life.
Necessity of a Diagnosis
Regardless of whether coronavirus is pursued as either an occupational disease or an ordinary disease of life, the claimant must first prove that they are actually suffering from a "disease" and will likely need to establish this with a confirmed diagnosis of coronavirus to successfully meet their burden of proof. Mere exposure or symptoms consistent with coronavirus, absent a diagnosis, will not likely be enough. However, this does not necessarily mean that a positive diagnostic test is required. A diagnosis/medical opinion from a physician may be enough to meet that burden.
Occupational Disease v. Ordinary Disease of Life
An occupational disease under Va. Code §65.2-400 is "a disease arising out of and in the course of employment, but not an ordinary disease of life to which the general public is exposed outside of the employment." An ordinary disease of life under Va. Code §65.2-401 is a disease that the public is exposed to outside of employment. Now that the coronavirus has crossed the globe and reached pandemic proportions, it will most likely be considered an "ordinary disease of life" because the general public is exposed to it.
Ordinary Disease of Life
Under Va. Code §65.2-401, an ordinary disease of life is compensable if the claimant can establish by clear and convincing evidence that it: 1) arises out of and in the course of the employment, 2) does not come from causes outside of work, AND 3) meets one of these additional criteria:
It follows as an incident of occupational disease; OR
The disease is an infectious or contagious disease contracted in the course of (i) employment in a hospital, (ii) sanitarium, (iii) laboratory, (iv) nursing home, (v) direct delivery of healthcare, (vi) employment as emergency rescue personnel, or (vii) employment as volunteer rescue personnel; OR
It is characteristic of the employment and was caused by conditions peculiar to the employment.
Burden of Proof in a Coronavirus Claim
In the standard "injury by accident" case, the claimant must prove that it is more likely than not that their work accident caused their injury. In an ordinary disease of life claim, the claimant's burden of proof is much higher as they are required to prove their case by clear and convincing evidence. Clear and convincing evidence is evidence that is highly and substantially more likely to be true than untrue.
As the scientific community scrambles to fully understand this virus, and how it spreads, the claimant's burden of proving that they did not contract the coronavirus outside of their employment may be a difficult one to meet. The CDC's website states that coronavirus seems to be spreading easily and sustainably in the community and is spreading from person to person.[1] The World Health Organization's website states: "WHO is assessing ongoing research on the ways coronavirus is spread and will continue to share updated findings."[2]
While confirmed coronavirus cases in Virginia remain scarce, it may be easier for an employee who has coronavirus to establish a likely source of exposure. Under these circumstances, it may be possible for the employee to eliminate potential exposure outside of their employment to the satisfaction of the Commission. However, as COVID-19 becomes more widespread across Virginia, as is anticipated, it will become increasingly difficult for employees to establish that their coronavirus did not result from causes outside of their employment. Without the ability to eliminate potential outside causes of the disease, the claimant will not be able to establish a compensable ordinary disease of life.
[1] https://www.cdc.gov/coronavirus/2019-ncov/faq.html#spreads
[2] https://www.who.int/news-room/q-a-detail/q-a-coronaviruses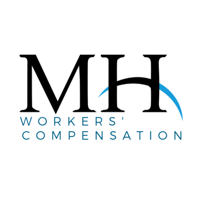 Workers' Compensation Practice Group at McCandlish Holton defends workers' compensation claims in all areas of Virginia from initial investigation to the trial and appellate levels of litigation.
Our experienced team provides innovative legal strategies tailored to the needs of your claims. We carefully balance aggressive advocacy with skilled diplomacy to successfully resolve claims. Contact Us.