Super Lawyers® recognizes six attorneys in the category of ''Super Lawyers'' and one attorney in the category of ''Rising Stars'' across six practice areas:
Business Litigation
Civil Litigation- Defense
Employment & Labor
Insurance Coverage
Transportation/Maritime
Workers' Compensation
The 2023 edition includes the first Super Lawyers® recognition for Workers' Compensation attorney, Amanda Belliveau.
Each year, lawyers are invited to nominate the top attorneys they have personally observed in action. Approximately 5% of attorneys receive the ''Super Lawyers'' recognition, and only about 2.5% are selected as ''Rising Stars.''
Business Litigation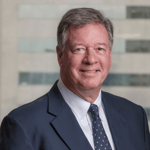 Michael H. Gladstone
Mike has broad litigation experience including matters involving, constitutional takings property disputes, personal injury and property damage, insurance and coverage, commercial matters, trucking, professional liability, product liability, immigration/removal, and worksite enforcement.
Civil Litigation: Defense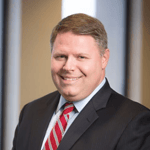 Joseph M. Moore
Joe has a diverse civil litigation practice focused on the areas of premises liability, trucking litigation, personal injury, and commercial disputes. He also has extensive experience handling mediations and other forms of alternative dispute resolution.
Employment & Labor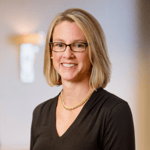 Samantha Stecker Otero
Sam counsels employers and executives in all aspects of employment law. She routinely advises her clients on the requirements they face in hiring, employment policies, layoffs, discipline, EEOC Charges, discrimination allegations and wage and hour issues, including overtime and classification determinations. Sam also defends allegations of harassment as well as disputes arising out of employment contracts, including covenants not to compete. 2022 is the tenth consecutive year that Sam has been recognized by Super Lawyers.®
Insurance Coverage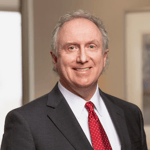 Lawrence (Lex) A. Dunn
Lex represents parties in a wide range of civil litigation matters including products liability; life, health, and disability matters; construction matters; trucking claims, insurance agent-broker liability, premise and retail liability, community association liability, and insurance coverage disputes. His experience also includes providing insurance coverage opinions, mediation, binding arbitration and inter-company insurance procedures.
Transportation/Maritime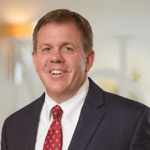 D. Cameron Beck Jr.
Cam devotes his practice to civil litigation with a focus on trucking defense, retail and products liability, and commercial disputes. He also has experience in numerous construction matters. He recently lead the litigation team defending the Commonwealth from eminent domain claims and a constitutional challenge in which the Plaintiffs sought both damages and an injunction to allow uranium mining.
Workers' Compensation
Amanda serves as the Chair of the workers' compensation practice group. She advises employers and insurance carriers on the defense and resolution of workers' compensation claims, including liens and subrogation, child support, and Medicare. Amanda has extensive experience in defending injuries by accident, disease claims, and psychological claims. Amanda has also been an oft-consulted source for issues involving COVID-19.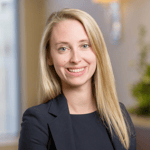 Eva C. Roffis, Rising Star
Eva defends employers and carriers in the defense of workers' compensation claims in Virginia through the entire litigation process, including appellate work before the Full Commission and Court of Appeals. She regularly advises employers and carriers on defense strategies, including compensability analysis, and facilitates settlements when appropriate.