JLARC Recommends 25 Changes - What you must know about JLARC's Report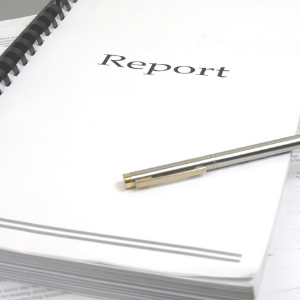 The Joint Legislative Audit and Review Commission ("JLARC") conducted a review of the Virginia workers' compensation system with a special focus on the use of disease presumptions. The JLARC report was released on December 16, 2019 and included 25 recommended changes. This article includes the following:
What JLARC's Research Included

Summary of JLARC's Findings

Highlights from JLARC's 25 Recommendations

Important Links to the Actual Report and Recommendations
For this study, JLARC staff conducted research that included:
Structured interviews of workers' compensation attorneys (claimant and defense); leadership and staff of state agencies; representatives of local and state organizations representing police, firefighters, and emergency medical services personnel; and insurers;
Surveys of workers' compensation attorneys and first responders;
Collection and analysis of data from the Virginia Workers' Compensation Commission;
Reviews of judicial opinions obtained from the Commission;
Contracts with epidemiological and actuarial consultants;
Reviews of national research; and
Reviews of laws, regulations, and policies relevant to the administration of workers' compensation in Virginia.
A brief summary of JLARC's findings:
Claims are generally handled in a timely manner. There were complaints regarding responsiveness of carriers and the amount of time it takes insurers to make compensability decisions (specifically noting that Virginia is one of only a few states that does not require insurers to make claims decisions within a statutorily specified timeframe).
Employees are sometimes confused about the claims process and their rights.
Virginia is the only state in which employers are not obligated to compensate workers for work-related cumulative trauma events. JLARC also found "it does not appear that cumulative trauma injuries are a major cost driver of workers' compensation premiums in other states."
Workers' compensation premiums in Virginia are lower than most other states. However, medical costs to Virginia employers in workers' compensation claims is high when compared with other states, though the fee schedule has provided greater cost certainty.
The best available scientific evidence indicates that existing and proposed cancer presumptions are appropriate, including three cancers that House Bill 1804 (2019) proposed adding to the statute – colon, testicular, and brain cancer.
The cardiovascular disease presumption is difficult, but not impossible, for employers to rebut. JLARC specifically notes: "Rebuttal requirements for Virginia's cardiovascular disease presumption are more difficult to meet than those of some states. However, workers' compensation is intended to favor injured workers, and presumptions are not supposed to be easy to rebut." It was found that between 2009 and 2018, 23% of cardiovascular disease cases decided by the Commission were successfully rebutted by employers.
Highlights from JLARC's 25 Recommendations:
Establish a timeframe in the statute for carriers to make compensability determinations and impose penalties for noncompliance.

Require carriers and self-insured employers to notify injured workers about their right to dispute claim denials.
Expand coverage to allow cumulative trauma injuries to be compensable.
Authorize and direct the Commission to include a comparison to Medicare reimbursement rates as part of its biennial review of workers' compensation medical costs.
Modify the cancer presumption to allow firefighters to meet the toxic exposure requirement through evidence that they responded to fires.
Clarify that the disability requirement for disease presumption claims can be met through medical evidence.
Reduce the years of service requirement for cancer presumption claims.
Add brain, colon, and testicular cancers to the cancers presumed to be caused by firefighting.
Add a years of service requirement to the cardiovascular disease presumption.
Amend the Code to specify that psychological injuries can be compensable even if the event causing the injury could have been reasonably expected by the worker to occur as part of the workers' job responsibilities.
Create an ombudsman office within the Commission to assist unrepresented parties.
Encourage Deputy Commissioners to issue opinions within 21 days.
Allow staff attorneys to conduct mediation.
Add a Deputy Commissioner in Fairfax.
Review and modify all Commission forms.
Links:
Contact the Workers' Compensation practice group attorneys.