By: Amanda Tapscott Belliveau, Esq.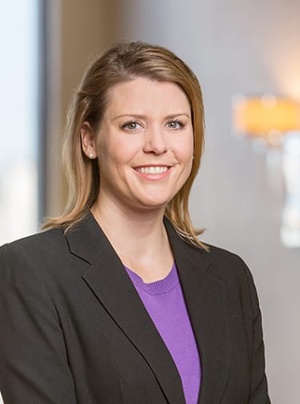 2018 has been an exciting year for workers' compensation in Virginia. As the year comes to a close, we reflect upon the trends we have seen in 2018 and anticipate what is likely to develop in 2019.
The Effect of the Fee Schedule
Since the fee schedule went into effect on January 1, 2018, we have seen an increase in provider claims, in particular, those for dates of service that predate July 1, 2014 (claims after July 1, 2014 are subject to a statute of limitations, whereas none applies for dates of service prior to July 1, 2014). For these pre-July 1, 2014 DOS claims, as a starting place, it is advisable to first address: 1. Whether an award was ever entered in the workers' compensation claim; 2. Whether the claim was settled. If no medical award was entered, that will provide a defense to a provider claim, unless the claim was settled and the settlement terms include medical treatment through entry of the Order. If the claim was settled and the terms indicate that the defendants will not be responsible for any medical treatment, that will also provide an excellent defense.
Tip: It is important to make a prompt decision on whether the provider claim will be accepted, will be handled internally, or whether it should be referred to counsel, as these claims are often promptly set for an On the Record Hearing, which limits the available time for investigation, discovery, and obtaining an expert, if necessary.
Injury by Accident
The caselaw regarding injury by accident continues to evolve. In 2017, we saw confusion arise with the Van Buren, Dugger, and Kim Opinions. This year, the matter has been further addressed with Howard v. S.L. Nusbaum Realty Co. Inc., JCN VA00001288113 (March 30, 2018), which again held that injuries as a result of repetitive, cumulative motions, actions, or trauma are NOT compensable. In Howard, the claimant testified that after a minivan became stuck in the mud, he and some coworkers spent 45 minutes continuously pulling, pushing, and lifting the vehicle, during which time he "felt the strains and the pains in my body" and reported feeling "twinges." He then took a lunch break, after which he bent over and felt back pain. The Commission found that the claimant failed to establish an obvious, sudden mechanical or structural change to the body or a causal connection between the incident and the bodily chance alleged.
This issue was also addressed by the Court of Appeals in Daggett v. Old Dominion Univ., Record No. 0517-18-1 (Va. Ct. App. Sept. 25, 2018). The claimant moved a series of fourteen "smart boards" that each weighed between twenty-eight and forty-eight pounds. Each board had to be moved twice. The claimant described grabbing each board by the sides, picking it up, rotating the board by lifting it "up and over," placing it on the other side of the room, recording a number, and then repeating the process to return to the board to its original location. The claimant described feeling soreness and burning during the process, though he could not specify when specifically the discomfort began. When asked, the claimant guessed that his injuries were due to "repetitive movement." The Court affirmed the Commission's finding that the claimant's injuries were due to repetitive activity, and therefore, not compensable.
Tip: During your investigation of a claim in which an employee alleges an injury occurred as a result of activities within a defined period of time, it is important to ascertain whether during that time period, the claimant was engaged in different motions/movements (such as in Dugger, who engaged in different combat exercises over a period of 4 hours), or if they were engaged in the same, repetitive series of motions or movements (such as Daggett, who engaged in the same reach-lift-turn series of movements for a span of 90 minutes).
Employer's Applications for Hearing
With the retirement of Commission Senior Claims Examiner, Linda deLamorton, Employer's Applications for Hearing are now being reviewed by Commission staff attorneys at an increasing frequency. This is resulting in some seemingly inconsistent findings regarding probable cause, leading to the rejection of many Applications. The claimant's Bar has noticed this opportunity to challenge the validity of Applications as they are filed, and as such, we are seeing an increasing number of objections to Employer's Applications for Hearing before the Applications are referred to the docket.
Tip: Given this trend, increased attention must be paid to the evidence that is included as supporting documentation for Employer's Applications for Hearing in order to increase the chances that the reviewer will find that the Application meets the burden of probable cause.