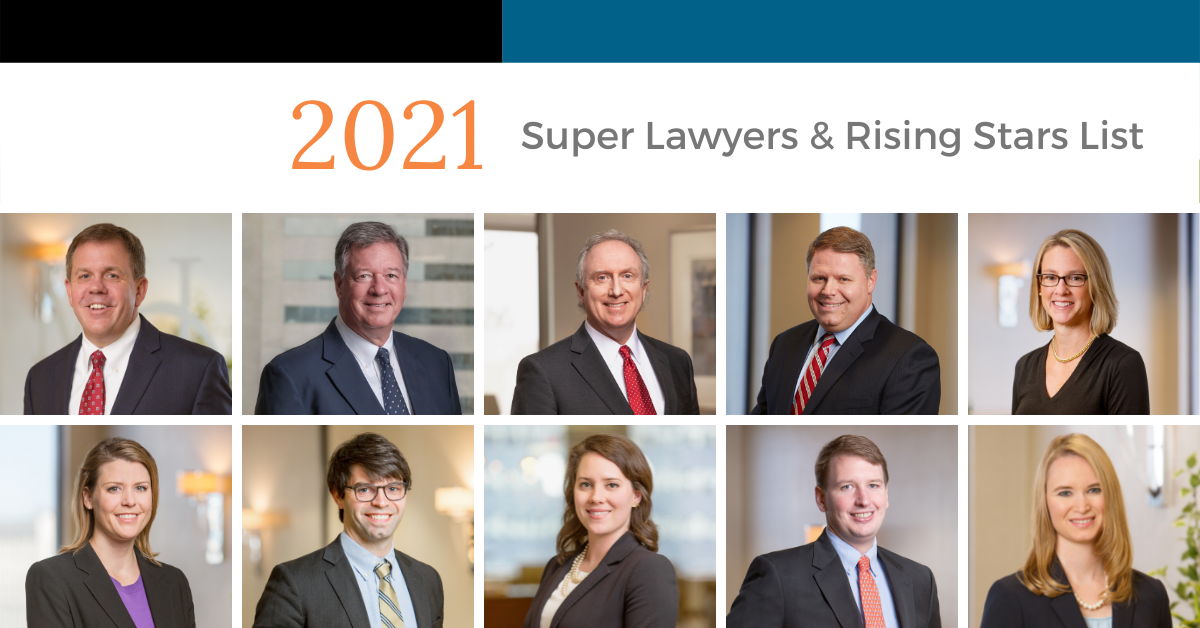 The 2021 edition of Virginia/West Virginia Super Lawyers® recognizes 5 attorneys in the category of ''Super Lawyers'' and 5 attorneys in the category of ''Rising Stars'' in 6 practice areas:
Civil Litigation- Defense
Business Litigation
Insurance Coverage
Employment & Labor
Transportation/Maritime
Workers' Compensation
Among those recognized by Super Lawyers® are the trial attorneys who prevailed in defending the Commonwealth of Virginia's moratorium on uranium mining in a constitutional takings case heard in Wise County, Virginia in July 2020: Cam Beck and Mike Gladstone.
Each year, lawyers are invited to nominate the top attorneys they have personally observed in action. Out of the 5 percent who are nominated, only about 2.5 percent are selected as Rising Stars. See McCandlish Holton's full Super Lawyers® profile here.
Business Litigation
Civil Litigation: Defense
Karissa T. Kaseorg
Employment & Labor
Transportation
C. Walker Terry
Insurance Coverage
Transportation/Maritime
Audra M. Dickens
Workers' Compensation