On September 27, 2017 our Workers' Compensation Practice Group hosted the 16th Annual Workers' Compensation Seminar at The Westin Richmond. This year's event was our most successful ever, with more than 300 adjusters, nurse case managers, risk managers, and employers in attendance.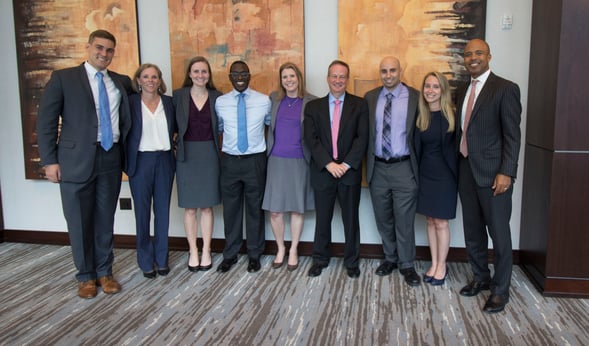 The event featured a full day of useful information and training regarding workers' compensation claims in and around Virginia. Topics covered this year included an overview of vocational rehabilitation, a crossfire panel featuring the competing legal perspectives of claimant and defense attorneys, and a review of recent case law from the Virginia Workers' Compensation Commission.
Special thanks to our keynote speakers, Robert Wilson and Dr. Victor Chin.
We would also like to thank our incredible sponsors for helping to make this event a huge success. Sponsors this year included:
Access On Time
Interventional Spine and Pain Management
Detect Inc.
Genex
H Wave
Global Trans Services, Inc.
Home Care Connect
M. Joseph Medical
National Spine & Pain Center
Planet Depos
REHAB AT WORK
Select Physical Therapy
One Call Care Management
Transcend Services
If you have any questions regarding this year's seminar, or have suggestions for next year, feel free to contact nrappaport@lawmh.com.