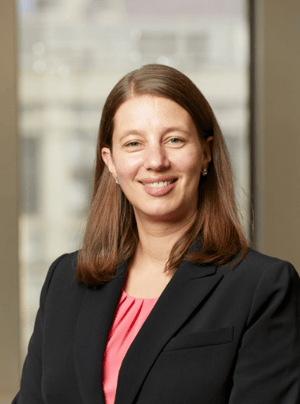 Jessica Hacker Trivizas returns home to McCandlish Holton's workers' compensation team after working on the NFL Concussion and BP Oil Spill settlements. Her background on these mass claims resolution programs gives her unique insight into the work of claims adjusters.
Additionally, Jessica often advises clients on their duties under the Medicare Secondary Payer Act ("MSP") and the Medicare, Medicaid and SCHIP Extension Act of 2007 ("MMSEA"), counsels clients on the submission of Workers' Compensation Medicare Set Asides ("WCMSAs"), and has years of experience submitting MMSEA queries and quarterly reports. She has resolved Medicare and Medicaid liens, and reviewed documents and policies for HIPAA compliance.
Contact Jessica at jtrivizas@lawmh.com, or by telephone at (804) 775-3893.