McCandlish Holton is proud to serve as developer's counsel for the rehabilitation of Whittaker Memorial Hospital in Newport News, Virginia. The rehabilitation of the hospital will conserve a building listed on the National Register of Historic Places and the Virginia Landmarks Register by converting it into affordable housing, using both historic rehabilitation tax credits and low income housing tax credits. The groundbreaking for construction began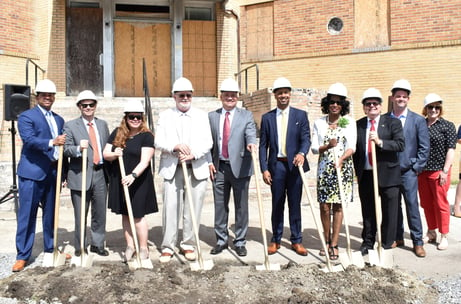 on Tuesday, June 5th. Firm Director Peter Henderer was present at the ceremony.
The Whittaker Memorial Hospital was originally founded to serve the African-American community of Newport News in 1908. It was designed by African-American architects and staffed by African-American physicians. The construction was fully completed in 1943, and the hospital closed in 1985. McCandlish Holton is proud to play a role in the adaptive re-use of this significant building.