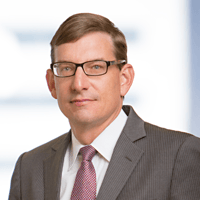 Matthew Haynes, a Director in McCandlish Holton's Litigation Practice Group, successfully completed the 2021 Claims and Litigation Management Alliance (CLM) Litigation Management Institute (LMI) in Chicago, earning the Certified Litigation Management Professional (CLMP) designation.
Bridging the gap between legal theory and real-world litigation strategy, the immersive LMI program is taught by senior insurance company executives, self-insured risk and claim officers, in-house counsel, and outside defense counsel on a variety of subjects. The three day program focuses on early case assessment and resolution, reserving and data management, risk transfer, financial considerations, case and claim management strategies, alternative fee agreements, and client relations. Participants from all over the country were evaluated on project presentation skills, classroom participation, and peer reviews.
Learn more about LMI.
Learn more about CLM.