DATE: Feb. 13, 2019
TIME: 12:30 - 2:00 PM EST
With ten consecutive years of False Claims Act recoveries exceeding $2 billion annually, significant enforcement pressure was added to the Federal Acquisition Regulation's Mandatory Disclosure Rule. If government contractors don't detect and disclose potential FCA violations, whistleblowers may do so for them.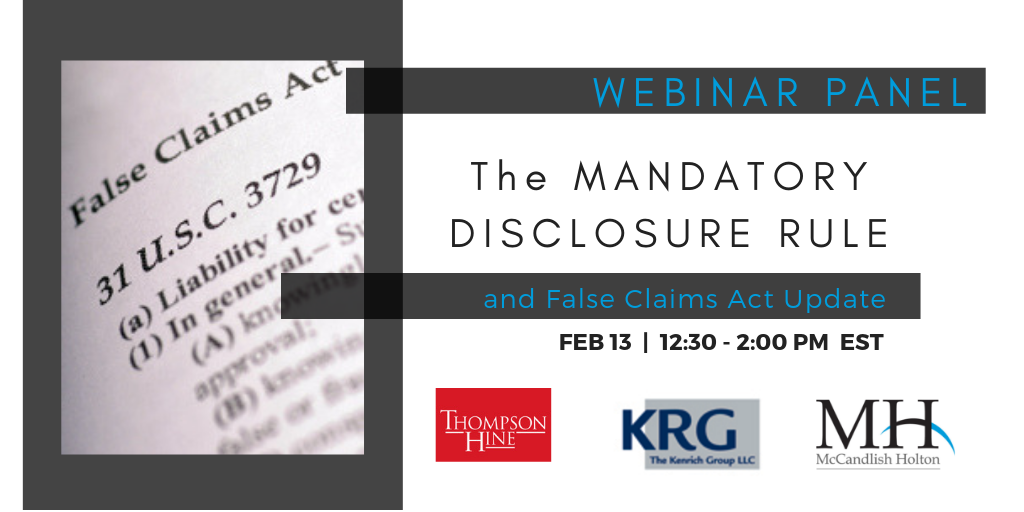 Government contractors have an opportunity to disclose potential violations that can prevent additional violations and is consistent with the FAR, their contracts and good corporate citizenship. This requires robust compliance with the MDR, the FAR, and statutory, regulatory and contractual requirements, and the company's code of business ethics and conduct. Added incentive for ensuring compliance in 2019 and beyond are provided in the DOJ's annual FCA enforcement statistics.

Topics include
Issues relating to both the FCA and MDR
DOJ's FCA statistics
Relevant FCA case law
DoD disclosure statistics
OIG resources and requirements under the MDR
Panelists
Moderator
ABA membership is not required to attend. No CLE credit. Invite associates and clients who would also find this free introductory webinar useful!